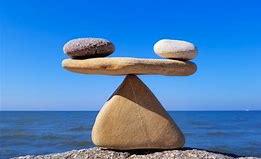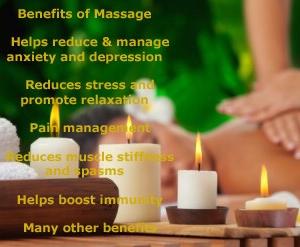 ***I moved to a new location at 9198A Thrall Road, Woodruff WI 54568***


Psychotherapy, or sometimes called talk therapy, is used to help those with a wide variety of mental health issues. Psychotherapy can assist with eliminating, decreasing, and/or control symptoms so people can function better and increase their sense of well-being and healing. Some problems identified to help with psychotherapy include; difficulties in coping with daily life, the impact of any type of trauma, medical illness, grief and loss of loved one and/or situation in one's life, depression and anxiety, gambling, relationship, vocational, and substance use issues. There are several types of psychotherapy and some types may work better with certain problems or issues.

Massage Therapy can be defined as structured, professional touch. Massage techniques manually manipulate the muscles, tendons, and fascia of the body to promote health and wellness including a wide variety of pressures, movements, and techniques by pressing, rubbing and/or manipulating the muscles and other soft tissues with hands, fingers, elbows, and forearms. Some benefits of massage include stress reduction, improved sleep, increased relaxation, relief from muscular tension, decrease and management of pain.

Confidentiality is a requirement of psychotherapy and we will go over this in great detail during the first appointment.